Easter Prayer. Watching and Waiting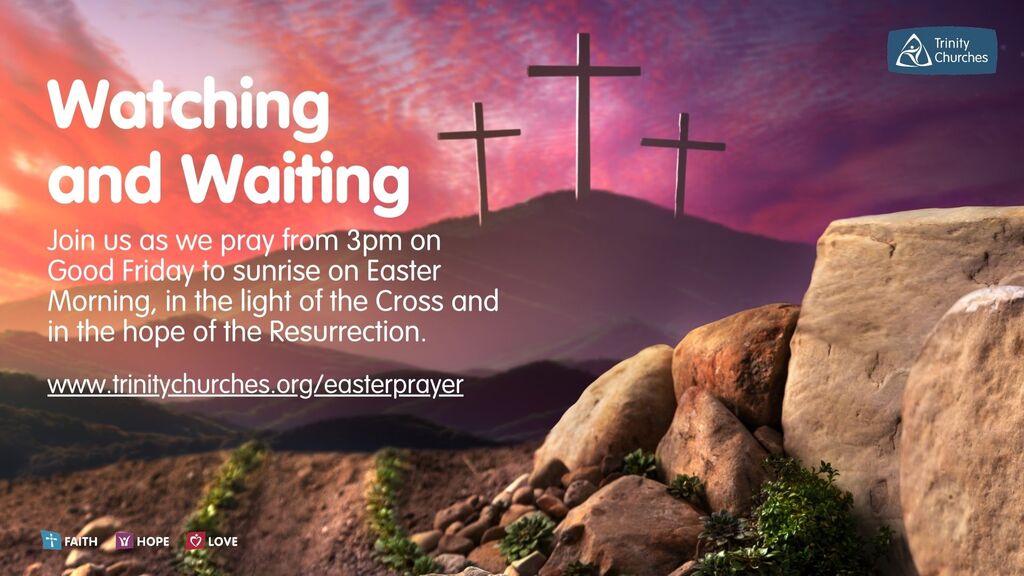 Friday, 7 April 3:00pm
→ Sunday, 9 April 2023 6:30am

Holy Trinity Meole Brace
About
This Holy Week and Easter we're entering into the experience of those who were at the cross on Good Friday. They had walked through an amazing week with Jesus, of the joy of the crowds, the intimacy of a meal, and the despair of crucifixion.
We're going to be reflecting some of these themes - alongside the dawning of hope - by seeking a continuous rhythm of prayer from 3pm Good Friday through to 6am on Easter Day. Church will be open for hour-long slots in the daytime from 9am till 9pm each evening, then at night people will be able to sign up for an hour or more at home. There will be some simple resources and ideas to help people pray at church.
There are 39 hours of prayer, and so we'd love to find 39 people who could sign up for an hour each. You can do so today via our website calendar, or by talking to the Office. Join us as we "watch and wait" in the light of the cross and in hope of a dawn that is coming.
SIGN UP HERE:
https://signup.24-7prayer.com/signup/d0491e/
Location
Holy Trinity Meole Brace Church Road, SY3 9HF